Special Price
Nz$490
Nz$725
Sprayed with lines of sparkling black sequins, these high-waisted flares were made for nights out dancing. Style yours with the matching jacket.
Our model is 5'10" tall and wears a size 38 or an Australian standard size 8
Made from 100% viscose rayon and we recommend caring for this product with hand wash separately in cold water
THE STORY
THE CHAIN GANG
THE CHAIN GANG story from our Fall Spring '16 collection commands attention. Striped with thousands of eye-catching black sequins, the story – especially when styled as a full set – is a striking choice for evening events.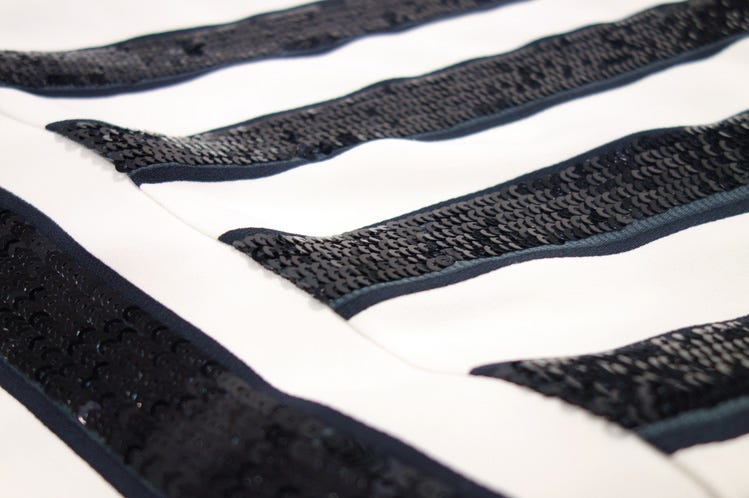 DESIGN NOTES
It features a plunging v-neckline, structured shoulders, and is nipped at the waist for a sharp and flattering silhouette. Splits at the cuffs lend the piece a '70s-inspired touch.